2018 Priorities & Projects
The UACC will engage arts and cultural organizations, residents and businesses throughout the Uptown community, such that theUACC becomes known as a vital resource for arts advocacy and networking.
The UACC continues to advocate for affordable housing for cultural workers in Uptown, and to lead an impact study of Uptown's creative economy.
The UACC continues to evolve its digital infrastructure to facilitate collaboration and visibility.
The UACC is launching a community building identity and branding project that will capture and distill the values, beliefs, and desires of Uptown into visual forms that become points of connection and perception for those who live, visit or create in Uptown.
Cultural District Formation
Community Vision & Design Meetings at On the Boards
Formed Board of Directors & Executive Committee
Cultural District designation awarded by the Office of Arts & Culture
Shunpike became UACC's fiscal sponsor
Provided feedback to the City for scoping the Seattle Center Arena EIS
Provided feedback to the Seattle City Council regarding the Seattle Center Arena MOU
Participated in the Office of Arts and Culture's "Square Feet Seattle" workshop focused on making and preserving affordable workspaces for Seattle artists
Met with Office of Arts and Culture & Office of Housing to advocate for new policy opportunities for affordable housing for artists and arts/cultural workers in Uptown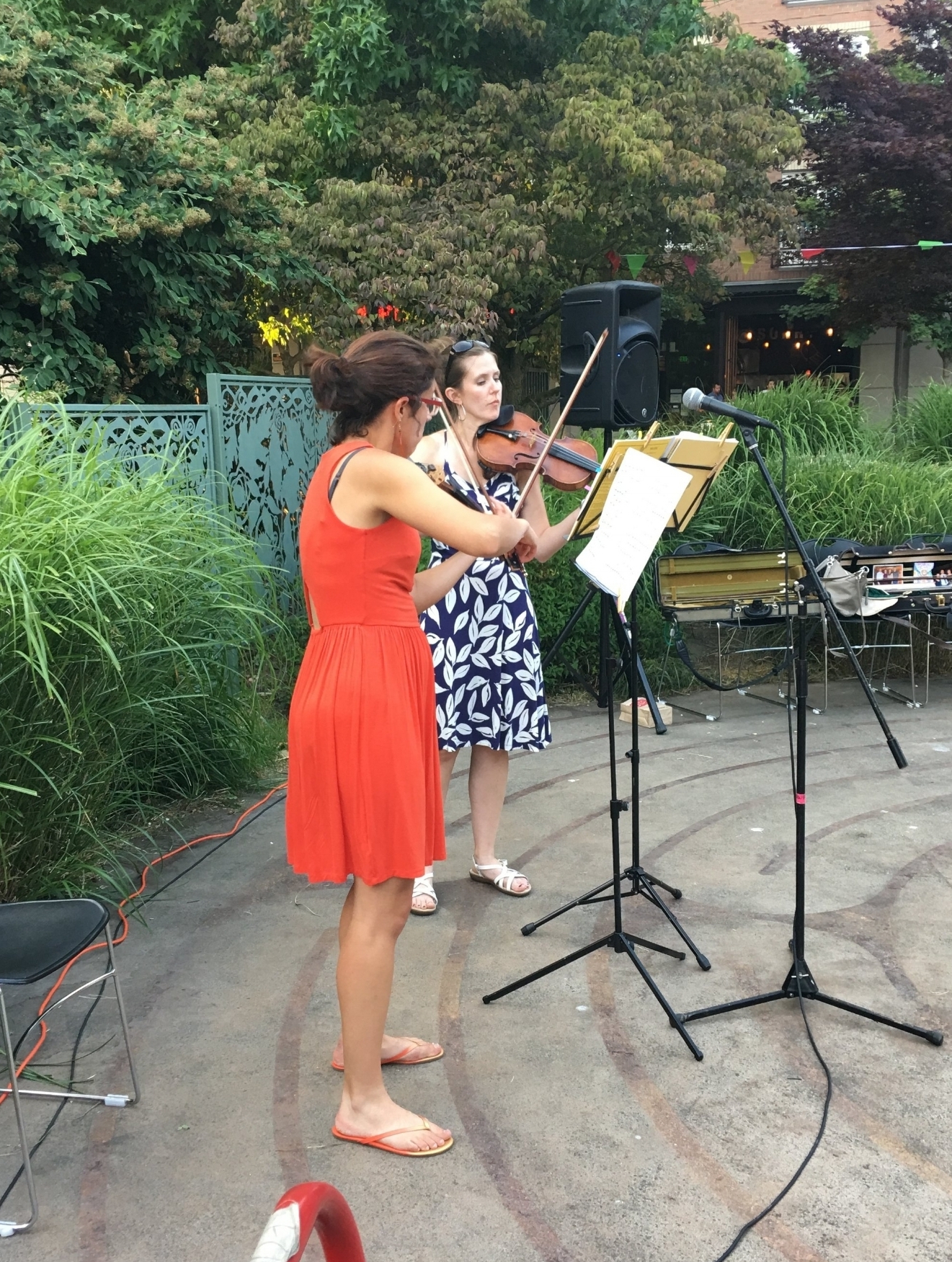 August 1, 2017: Night Out Seattle with music & activities at St. Paul's Episcopal Church
Ceremonial bill signing for uptown rezone & Cultural District designation
Uptown Rezone celebration at Queen Anne Beer Hall
October 28, 2017: Design Open House for Seattle Center Arena, presented by Oak View Group in partnership with UACC and others
Partner organization events
Storefronts UN[contained], produced by CoCA and barrientos RYAN
Grand opening of renamed Bill & Melinda Gates Foundation Discovery Center